Managed IT Services
Active IT Solutions's Managed IT Services give you all the benefits of a fully-staffed IT department with more expertise and support at your disposal for only a fraction of the cost. You get a team of certified technicians keeping your networks, servers, and workstations secure and in tip-top condition 24x7x365 so you are always online and ready to do business.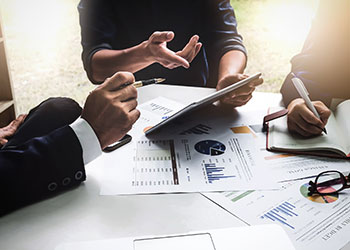 The benefits of our Managed IT Services include:
Maximized uptime – proactive monitoring flags and resolves issues before they cause problems
Fortified cybersecurity – comprehensive security protocols protect you against spam, phishing, and malware
Disaster recovery – backup and recovery schemes get you back on track after a natural or manmade catastrophe
Cost efficiencies – a fixed monthly budget gives you support for your tech issues and concerns at no additional cost
Subscribe to our Managed IT Services and we make sure that your technology works as hard as you do.