IT Project Management
Active IT Solutions can manage your day-to-day IT requirements, but we can also help with the planning and implementation of your IT projects. If your business needs a drastic overhaul, upgrade, or shift in direction with your IT, you need professional and knowledgeable help. Our technicians have experience with all sorts of projects, big and small. Even if you already have a dedicated IT department, large or difficult IT projects often require outside assistance so that they are completed quickly and correctly.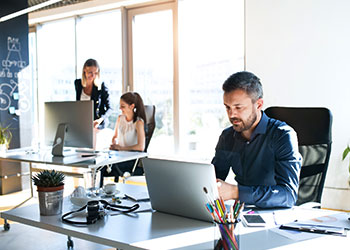 We'll help you through the entire process starting with:
Initiation - a trained technician will consult with you on what what be a good project to begin if you don't already have an idea
Planning - we'll work with you to determine the goals and timeline of your project so you know just what to expect
Execution - if necessary, we'll bring in a team to make sure the project is implemented correctly, efficiently, on-time, and on-budget.
Monitoring and evaluation - after the project has been implemented, Active IT Solutions will closely observe the effects to ensure it was successful
Closing - we handle any other services required at the end of the project, such as training staff on new hardware or software
Get reliable and skilled assistance for your IT projects with Active IT Solutions' IT Project Management.