Desktop Management
To be competitive today, you have to be able to work from anywhere. In the past, that meant using different computers and devices and managing the data across them with emails, physical media, and other inefficient methods.
With Desktop Management from Active IT Solutions, all your computers and devices will be linked to a virtual desktop via the Cloud. Then, every time you access a linked device, you will pick up right where you left off. The same files, applications, shortcuts, and preferences regardless of where you are or which device you are using. If one machine crashes, your virtual desktop stays secure in the Cloud and can be accessed freely from another.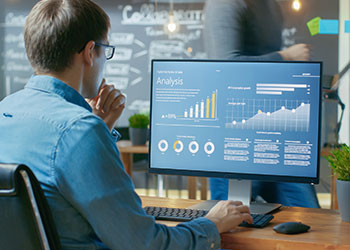 Our Desktop Management lets you:
Work from anywhere on your familiar desktop
Use any internet-enabled device to access your work
Secure your workstation from machine failure
Transition seamlessly from workstation to workstation
Active IT Solutions technicians will set up your virtual desktop, host it on our advanced servers, and manage it 24/7 to keep it running smoothly and securely.