Cloud Productivity
Active IT Solutions increase your business's capabilities and safeguard it against setbacks with Cloud Productivity. Let us manage and host your network, business applications, servers, or other IT aspect so you don't have to worry about juggling costs and maintenance. Now you don't need all the hardware required for what you want your business to do, just use ours.
Instead of paying high prices and fees up front for a low monthly rate, you will get access to our hardware, software, facilities, and more. You can even pick and choose your software and equipment so you aren't paying for things you don't need.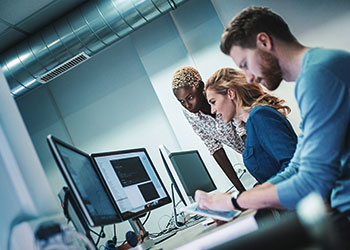 Some of our Cloud Productivity include:
VoIP
Dedicated servers
Business networks
Hosted software
Off-site infrastructure
Scaling and upgrades
With Active IT Solutions, you don't need to hire an entire IT division or buy a mountain of hardware and software to do your business, just give us a call.